MENU LUNCH :
1 PLAT + 1 BOISSON + 1 CAFÉ  20.00€

MENU LUNCH + 1 ENTRÉE 25.00€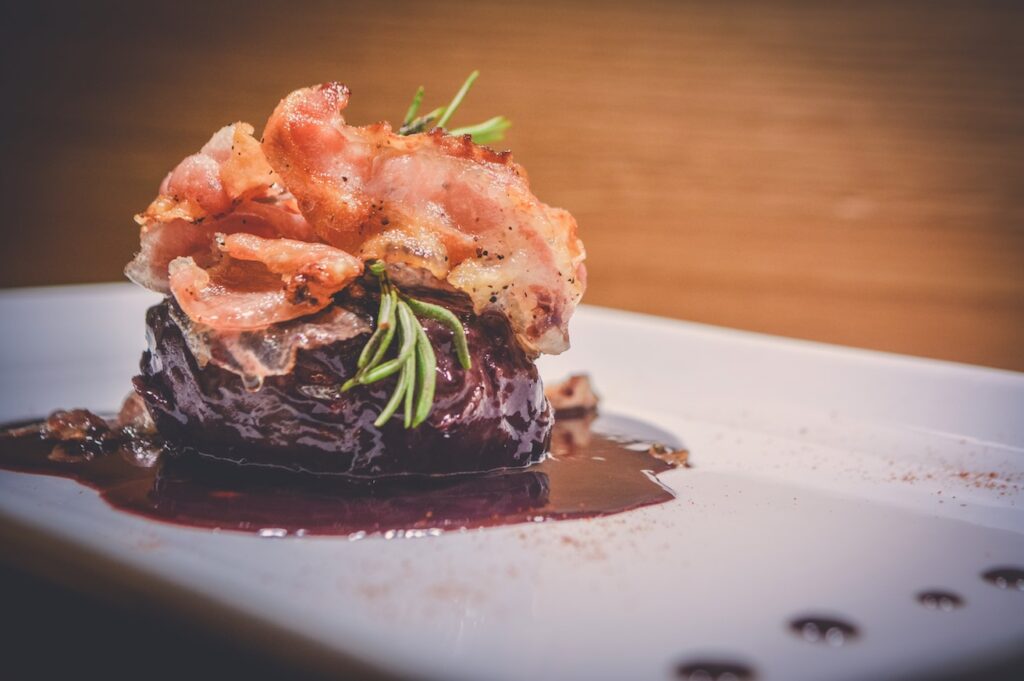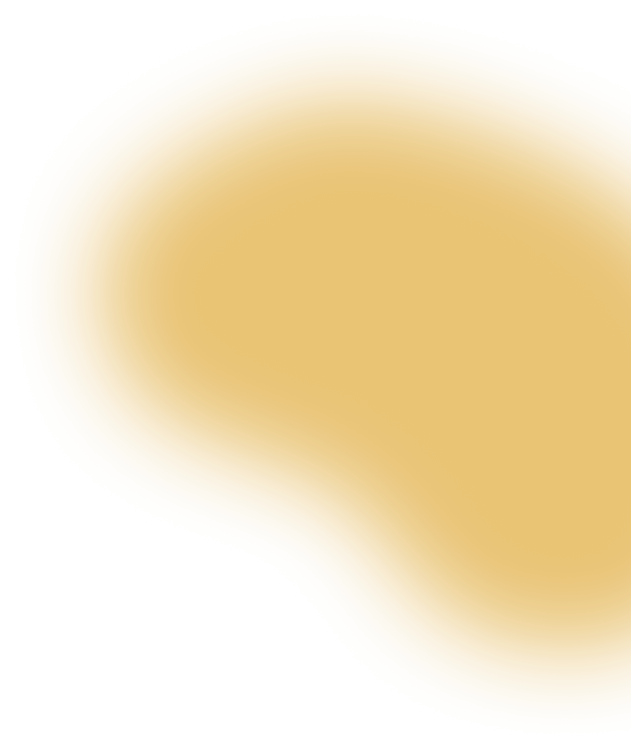 E N T R É E S   –   A N T I P A S T I   –   S T A R T E R S
PARMIGIANA SICILIANA
TRANCHES D'AUBERGINES EN SAUCE TOMATE GRATINÉE ,PARMESAN, BASILIC ET PISTACHES
SLICE OF EGGPLANT IN TOMATO GRATIN SAUCE, PARMESAN, BASIL AND PISTACHIOS (Allergen: 7,8)
PROSCIUTTO DI PARMA E MOZZARELLA
JAMBON DE PARMA ET MOZZARELLA
HAM FROM PARMA AND MOZZARELLA (Allergen:1,7)
CAPRESE DI MOZZARELLA E BASILICO
CAPRESE DE MOZZARELLA ET BASILIC
CAPRESE OF MOZZARELLA AND BASIL (Allergen:1,8)
CAPRESE DI BURRATA E POMODORI
BURRATA DES POUILLES ET TOMATO FRAICHE
BURRATA FROM APULIA AND FRESH TOMATO (Allergen:4,7,8)
CARPACCIO DI MANZO CON RUCOLA E PARMIGIANO
CARPACCIO DE BŒUF , ROQUETTE ET PARMESAN
BEEF CARPACCIO , ROCKET SALADE AND PARMESAN CHEESE (Allergen: 7 )
CARPACCIO DI PESCE SPADA E SALMONE
CARPACCIO DE SAUMON ET ESPADON
SALMON AND SWORD FICH CARPACCIO (Allergen: 4 )
PIATTO – PLAT – MAIN DISH
BUCATINI ALLA AMATRICIANA
BUCATINI , LARDON,SAUCE TOMATO, PECORINO
BUCATINI WITH GARLIC , BACON , TOMATO SAUCE ,PECORINO (Allergen: 1,7,12)
BUCATINI AL GAMBERO E ZUCCHINE
BUCATINI AUX CREVETTES ET COURGETTES
BUCATINI WITH PRAWNS AND ZUCCHINI (Allergen: 1,2,4)
SPAGHETTI AL BRANZINO E POMODORINO
SPAGHETTI AU LOUP DE MER ET TOMATE CERISE
SPAGHETTI WITH SEA BASS AND TOMATE CHERRY (Allergen: 1,4)
SPAGHETTI VONGOLE E POMODORINO
SPAGHETTI AVEC PALOURDES ET TOMATE CERISE
SPAGHETTI CLAMS AND TOMATE CHERRY (Allergen: 1,12)
TAGLIATA DI MANZO CON RUCOLA E SCAGLIE
EMINCÉ DE BŒUF AVEC ROQUETTE ET PARMESAN
BEEF TAGLIATA WITH ROCKET SALADE AND PARMESAN CHEESE (Allergen: 1,12)
FILETTO DI ORATA GRATINATO AL FORNO CON VERDURE
FILET DE DORADE GRATIN AU FOUR AVEC LÉGUMES
OVEN- GRATINATED DORADE FILLET WITH VEGETABLES (Allergen: 1,4
BOISSON  /  DRINK  & CAFÉ  /  COFFEE
¼ EAU PLAT , ¼ EAU GAZEUSE . VERRE DE VIN , 1 SOFT OU BIERE PILS
¼ STILL WATER , ¼ SPARKLING WATER , GLASS OF WINE , 1 SOFT DRINK OR 1 PILS BEERt
Essenza
Ask for our suggestions
Un esprit "Old fashioned" comme on les aime, avec des objets de récup' et des pièces vintage chinées pour mettre une belle ambiance cosy, pour ce joli petit bar qui a déménagé au centre ville de Luxembourg.
Bar : Bar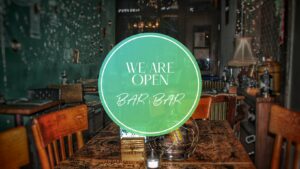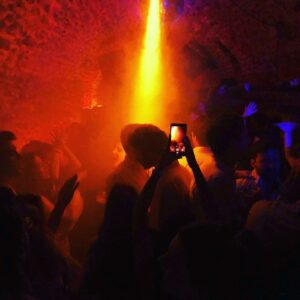 You want to host your
Privat / Corporate events ,
in an original venue ? Think APOTECA Feel free to contact us : apotecaclub@gmail.com for custom made solutions and more.
LUNCH MENU DU JOUR
Mardi – Vendredi
Tuesday – Friday
12:00 – 14:00
12 rue de la boucherie
L-1247, Luxembourg